The "Engineer's Amplifier" 50 watt monoblock
(Note that the photos are hyperlinked to full-size photos in grisly detail)
Coming soon! A 50 watt monoblock version of the Engineer's amp!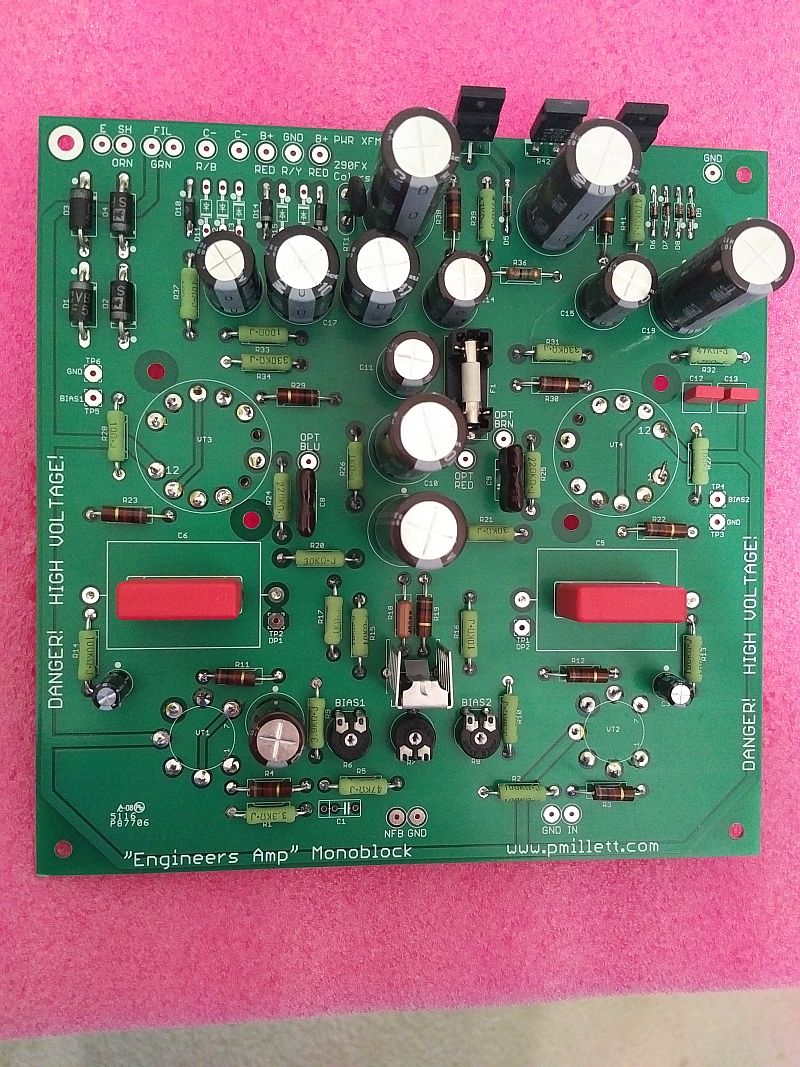 It uses the 6HJ5 sweep tube and relatively inexpensive Hammond power and output transformers to get 50 watts.
Here is the prototype flipped upside down for testing: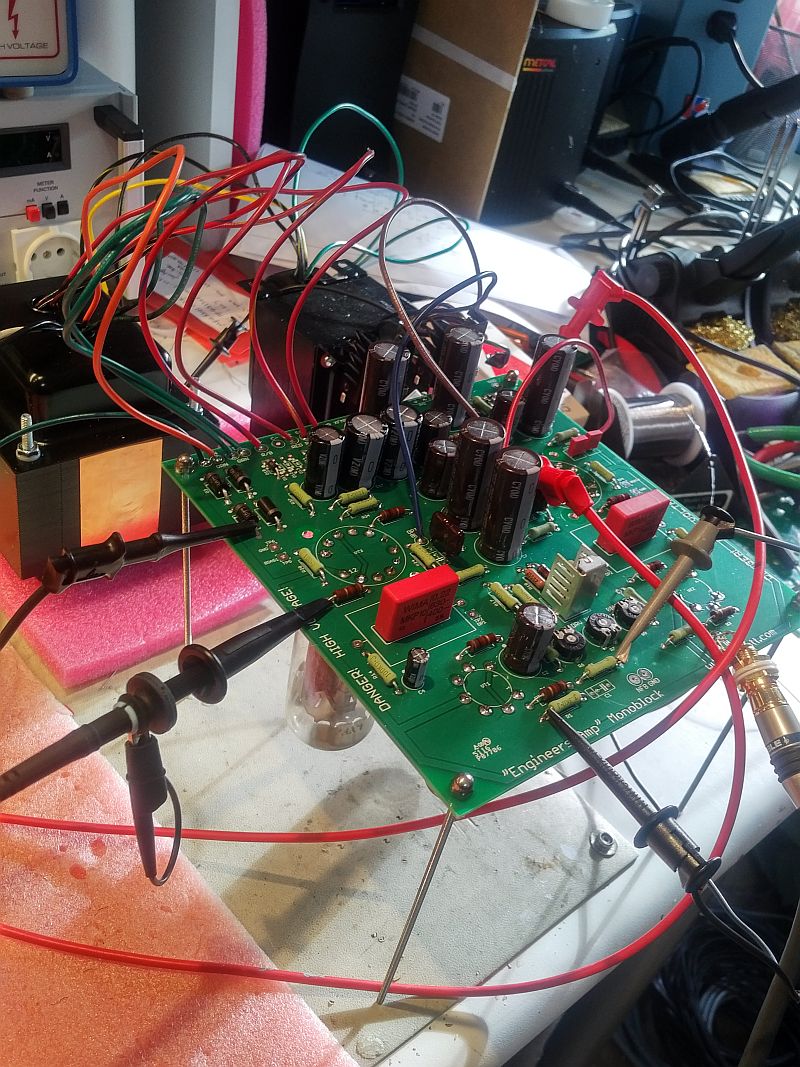 It is a small 7" x 7" PCB...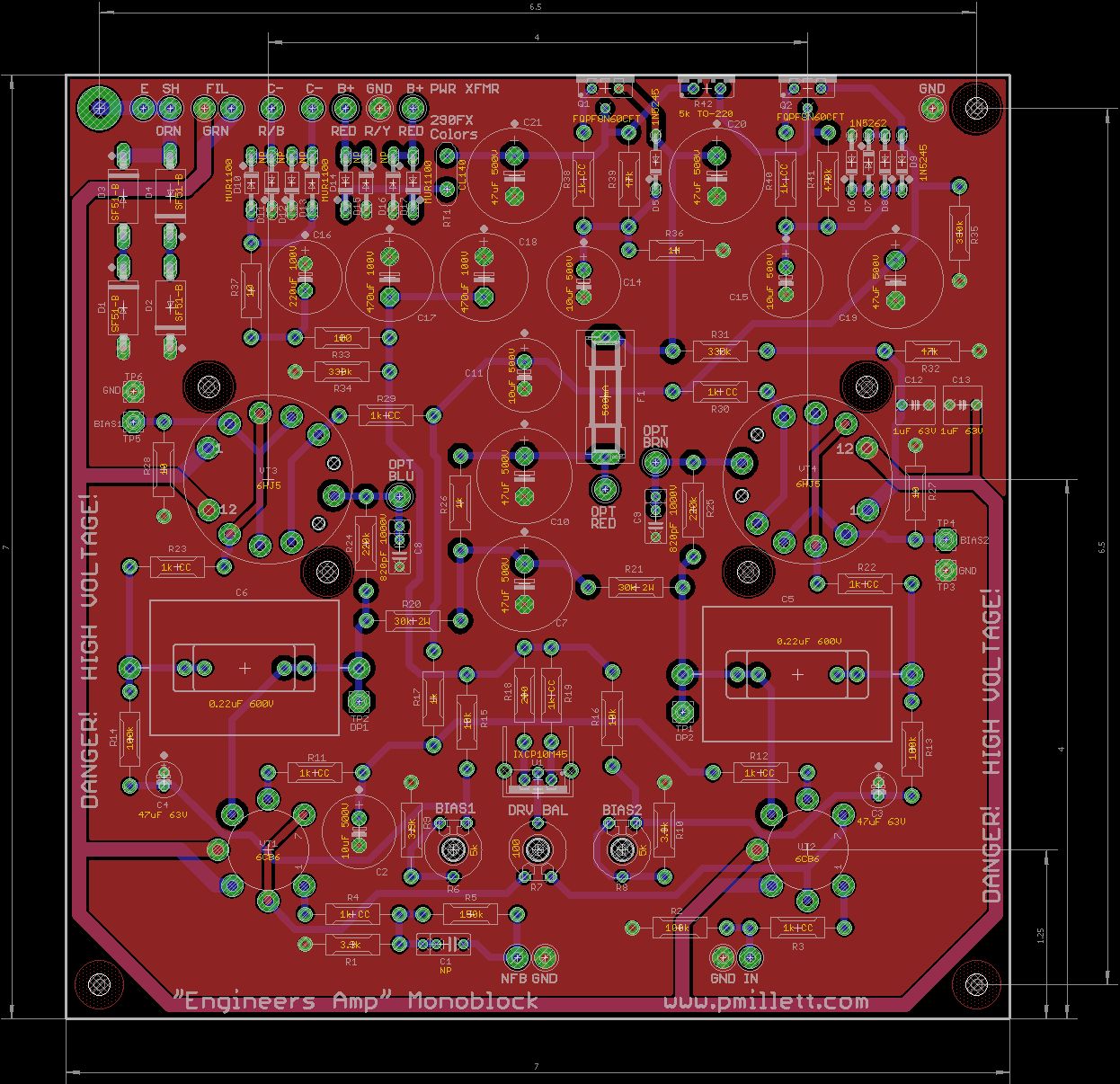 Here is the schematic (PDF file). Pretty much identical to the original.
Chassis fabrication is underway. I will post more details once I have everything finalized.